The company that cares uses soy instead of paraffin wax for their candles to make them more environmentally friendly. The soy based candles are healthy as well - people prone to headaches, sneezing or just simply sensitive to scents will love these candles! The scent is strong, but not heavy; lasts a long time, but isn't overwhelming. These candles burn for months. You read that right. Months. This is my second (ever) Diamond Candles candle. My first one took me over 6 months to burn - even though we used it four to five times a week! These incredible candles are not just a gimmick. They really are worth it!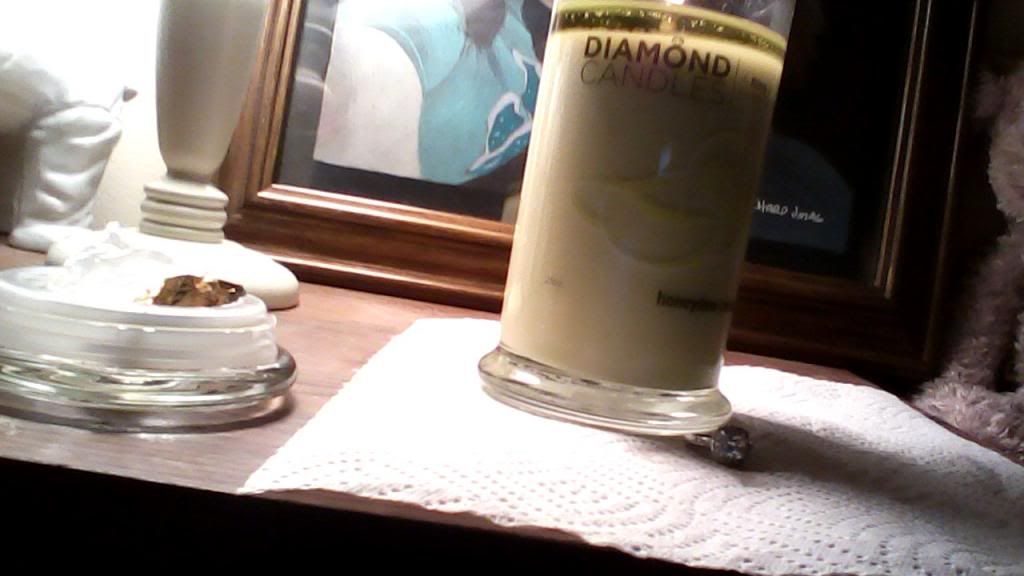 We picked out the Honeydew Melon scent this time. It's sweet, refreshing, summer-y and so yummy. I really did want to run to the store and get Honeydew to eat!
As an added bonus, each candle comes with a ring inside the wax. You burn the wax down to where the ring is, and remove it. The ring can be worth anywhere between $10 and $5,000! The suspense of waiting for the ring to be ready to come out is so exciting. Luckily this candle's ring was almost on the surface. After about four hours of burning, I was able to take out the ring. My previous candle took almost a week to get to the ring. Check out the video below to see my ring. Sorry for the terrible quality. My webcam wasn't working right for some reason.
Now to determine how much it is worth... It doesn't have a stamp on the band, so it is definitely worth more than $10 according to the
Ring Swap
crew! So excited to get it appraised. I'm guessing the $100 mark, but who knows. It could be more!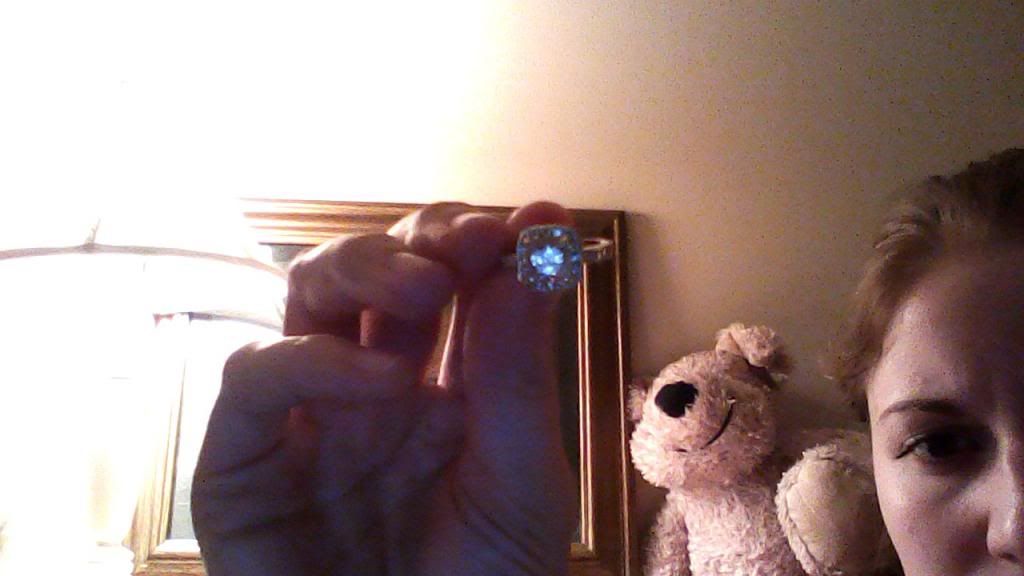 My ring!

I give Diamond Candles 5 stars!! There candles are not only amazing but you get a ring inside too! The surprise of the ring is just an extra incentive. I will continue to buy these candles just for the candle itself (although the ring is still super exciting).
This giveaway is CLOSED. Thank you everyone for entering!!
GUESS WHAT! DC is so nice they gave me a candle to giveaway!! Enter the giveaway below using the Rafflecopter form.

The prize is one candle, you pick the scent, for free! One winner will be randomly selected by Rafflecopter. Leave a comment below - which candle will you pick if you win? Don't forget to follow my blog for more reviews, giveaways, recipes and cute pictures of animals!
Disclaimer: Diamond Candles sent me this candle for an honest review. This did not sway my opinion. They also provided the giveaway prize.