I went into the bathroom this morning to find this....
Cat. In. Shower.
What in the world!? She's not only IN the shower but behind the curtain! My cat! The one who hides if the water even turns on in the same room that she is in. I was shocked. And she stayed long enough for me to snap some pictures. hahahaha!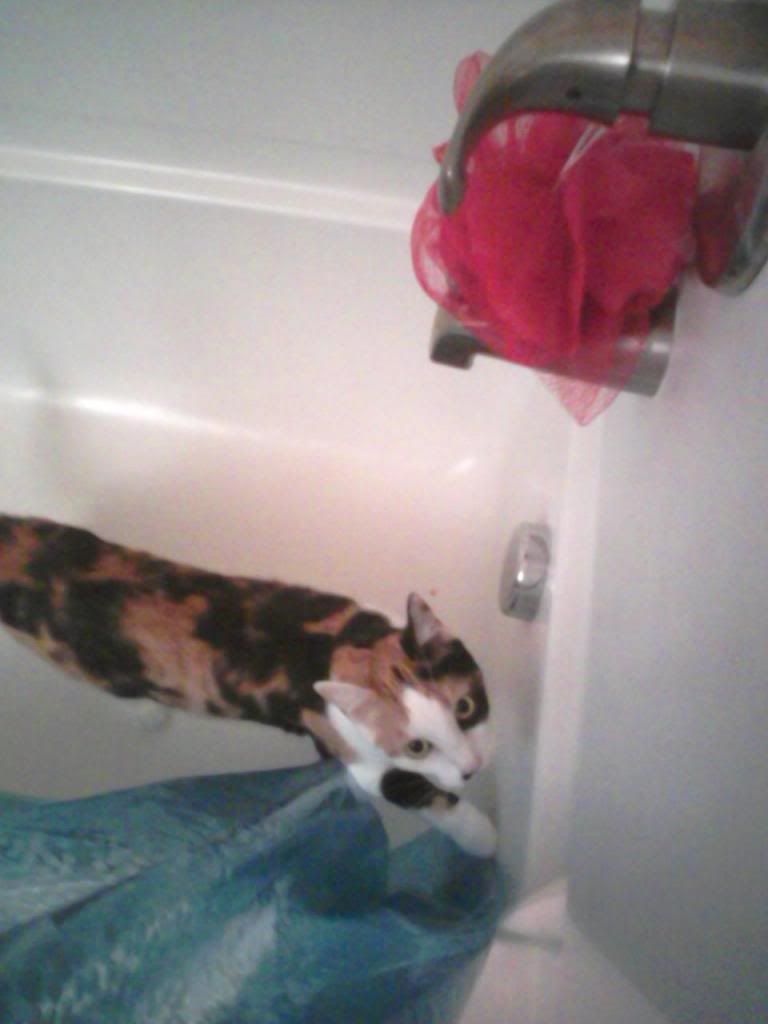 Hi?
According to Zach, this is at least the third time she has been caught in the shower. I still can't figure out what she is doing in there. She has plenty of water, so not that. She's clean, so not that. She has her own area fenced off from Yosuke, so not that.... hm...
After a few pics she decided it was best to come out of hiding. She had been caught wet-pawed.
What are your pets up to? Happy Monday!