Today was only the fifth visit to the vet in the last 10 months. Yosuke gets very nervous at the vet, but not scared. All of the people, new smells and other dogs throws him off. We're working on a new command - watch - to help.
Our little wupsy (new nickname.. I like it!) is still heart worm (HW) negative. yayayay!!!

They of course had to draw blood for the test and he did so well! Didn't flinch, yelp or anything. The vet tech said that all he did was lick her face. haha! Yosuke: The nurse with the sharp needle gave me some banana goo without mom's permission... it's not my fault I'm so cute and people give me things! Plus she said I was a perfect little guy, which of course deserves a treat!
Our new Banfield vet is awesome - Dr. Miller. She was very informative and patient. Yosuke: She kept calling me cutie patootie and all the other peeps who smelled new wouldn't stop petting me. The other dogs were totally jealous. Ha! I'm always the favorite.
We left with only a couple tokens - banana flavored dewormer (thankfully the last round he needs from his puppy-hood), the smell of about five women's perfume or lotion, and some info on an ophthalmologist. Dr. Miller found tiny itty bitty eye lashes that are on the inside of his eyelid. The ophthalmologist can freeze these tiny hairs and remove them. We're going to look into it more. Curious to see how long it lasts and costs. Anyone have experience with this?
We got to test out "watch" at the counter when we were checking in/out and setting our next appointment. Yosuke: There were SO many smells! It was so hard, but I was good. He did a good job for his first time out with the new training. He did try to sniff a couple other dogs, but when I said "watch!!" he stopped instantly and paid attention to me. I am so happy! This trip was much easier.
Cuddle time after the vet visit.
Yosuke: It was such a hard day! I deserve extra cuddles.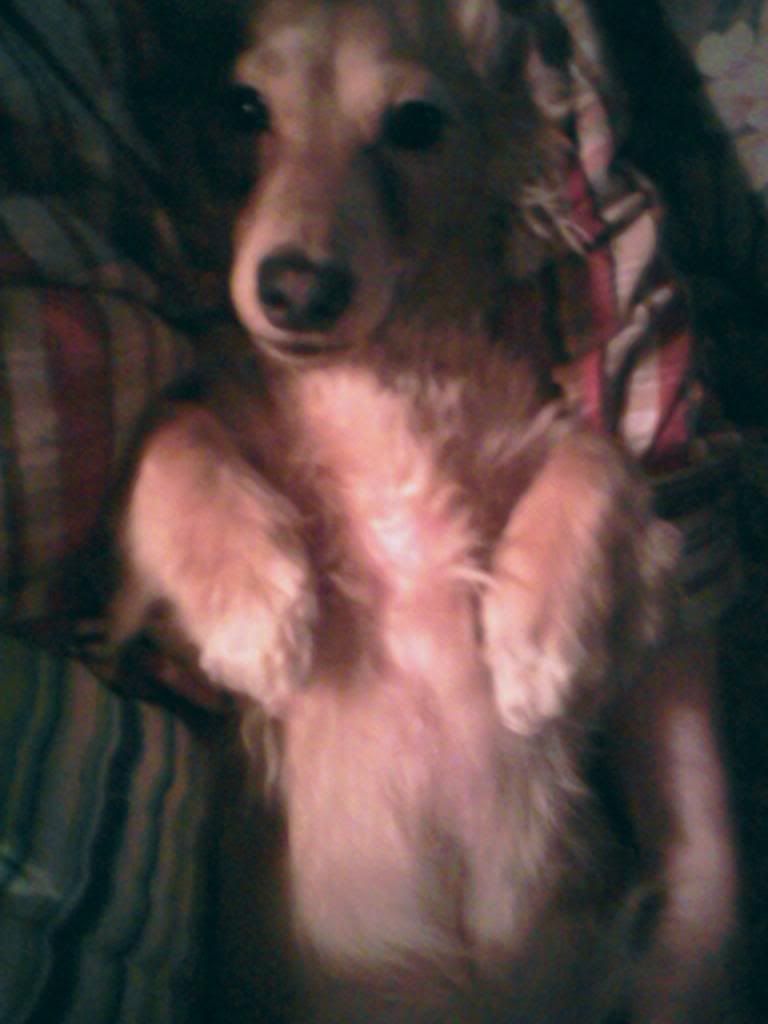 Happy Cuddle Day!
Join the Positive Pet Training Blog Hop
here
. Thank you Nola and Amanda for hosting the hop!